Bio-Strip® Stripper
PAVER SEALER REMOVER from Seal 'n Lock
Seal 'n Lock's Bio-Strip® stripper is a novel blend of environmentally friendly compounds formulated into a non-toxic, highly effective paver sealer remover and paint stripping system. This unique product contains 15% bio-renewable carbon. Its high loading capacity gives it the ability to strip surfaces and remove paver sealer in one application.
This paver sealer remover is an excellent alternative to hazardous low flash point materials such as methylene chloride, NMP, and acetone. All of which are commonly used for stripping applications.
All Seal 'n Lock products including our paver sealer remover are made of the most environmentally-friendly products available. As a result, they offer excellent weatherability, UV protection, and help prevent algae and mold. All of our cleaning and sealing products and specialty coatings are VOC compliant in all 50 states and exceed all hardscape product manufacturer's minimum standards guidelines.
Get a free sample of Bio-Strip® Paver Sealer Stripper and try it for yourself!
Bio Strip® Stripper is available in 5-gallon Pails Only.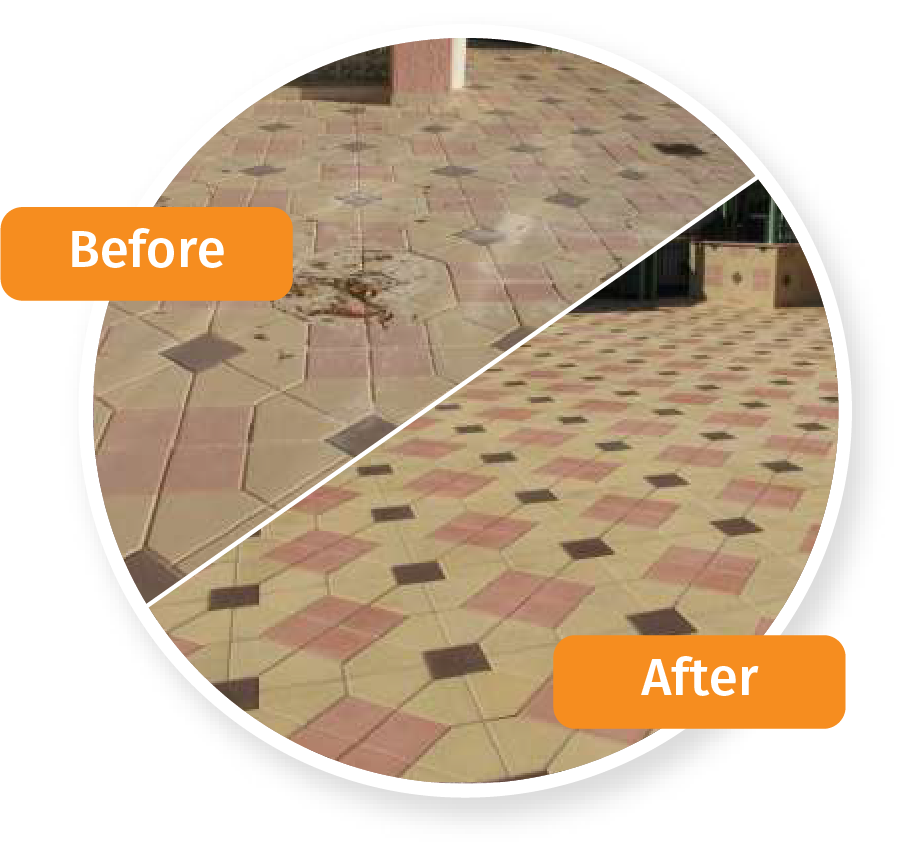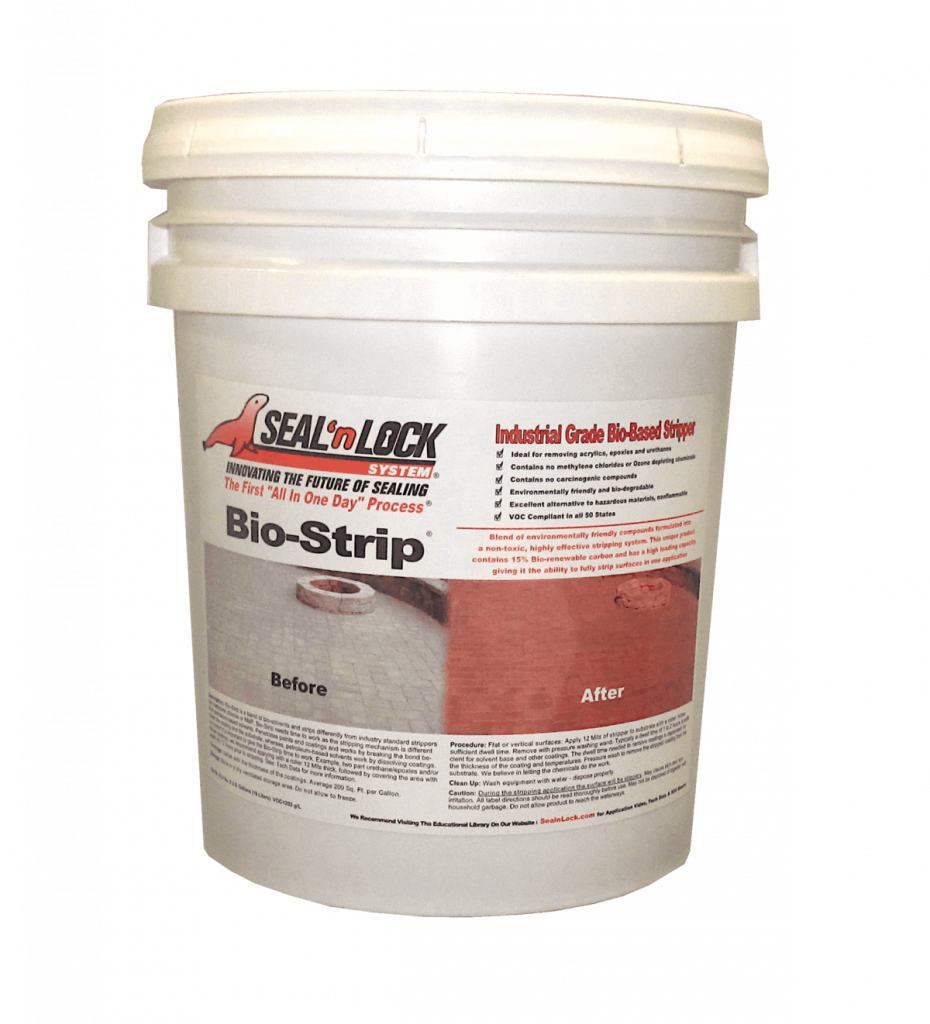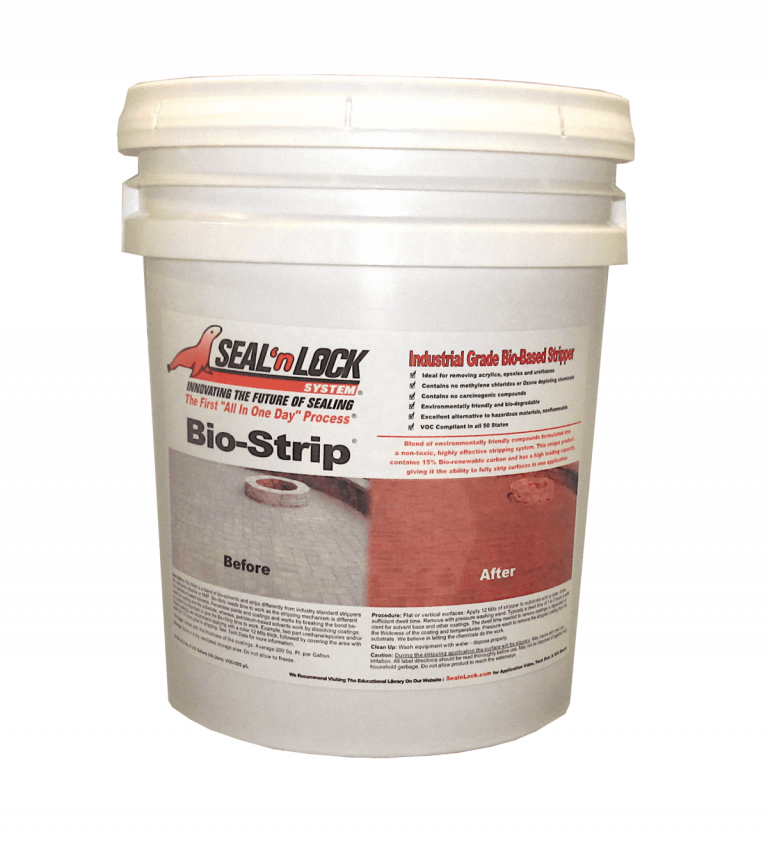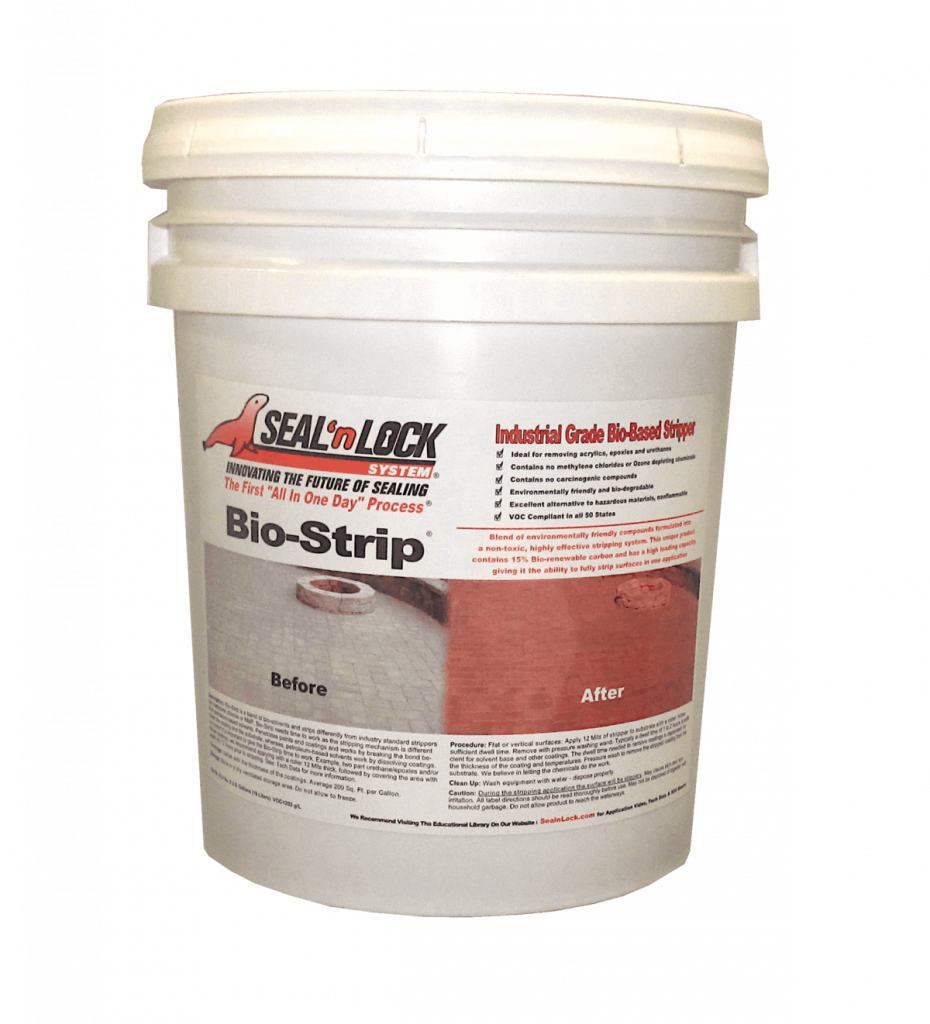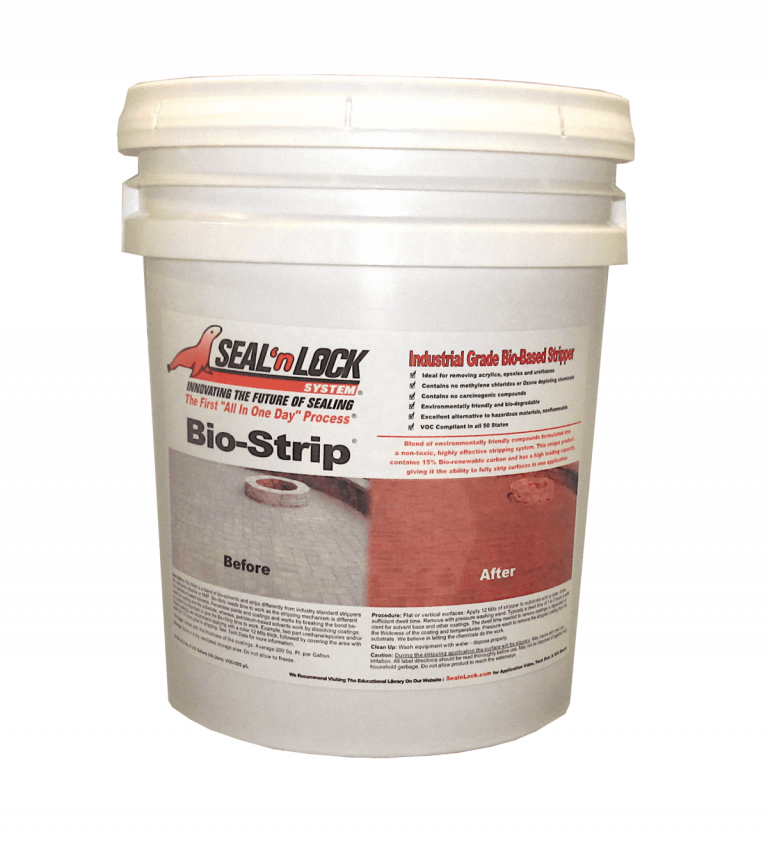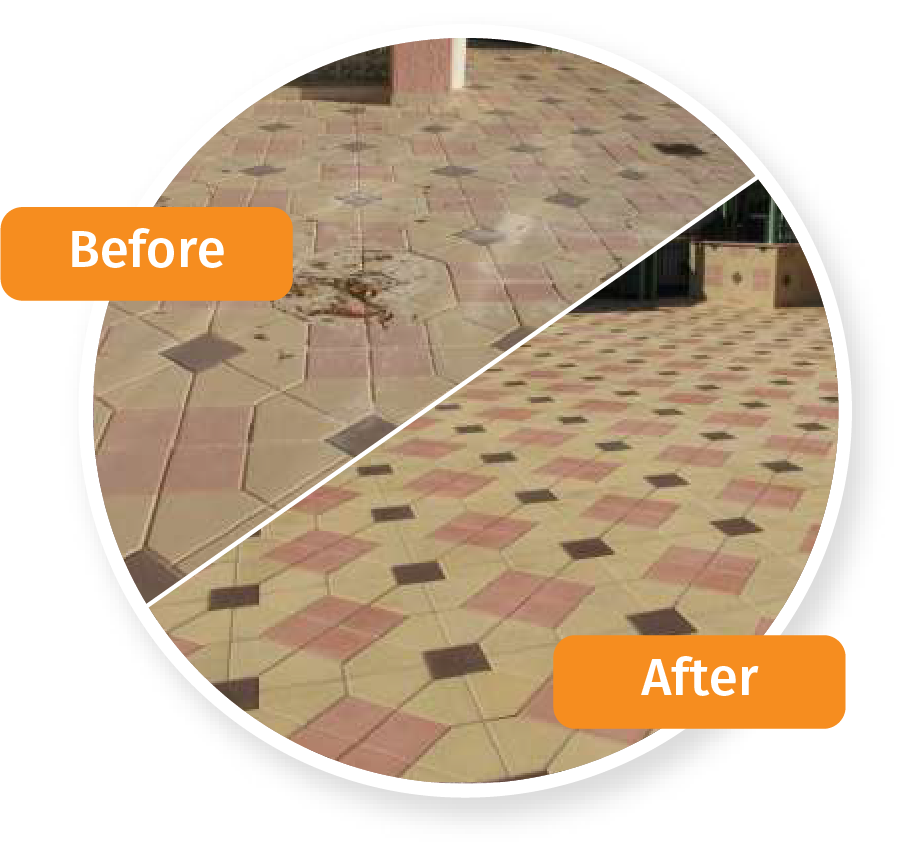 Because these products are bio-solvent blends they strip differently from industry standard strippers and paver sealer removers like methylene chloride or NMP. Bio-strippers need time to work as the stripping mechanism is different from petroleum-based solvents. Bio-solvents penetrate paints, paver sealers and coatings and work by breaking the bond between the coating and the substrate where petroleum-based solvents work by dissolving coatings. As a result, it is important to give the bio-stripper time to work.
For 2 part urethane/epoxies and/or thicker coatings, we recommend 2 Mils stripping to substrate followed by covering the area with plastic cover for 12 hours and then pressure washing the stripper from the surface. We believe in letting the chemicals do the work.
Flat or Vertical Surfaces
Apply 1 – 2 mils of stripper to the substrate. Allow sufficient time to lift paint. Remove with a plastic paint scraper. Typically a dwell time of 45 to 60 minutes is sufficient for a waterborne 2 part urethane's and other coatings.
Dwell times needed to remove coatings are dependent on the coating thickness, type, and age as well as the porosity of the surface. A second stripper application may be necessary.
The data below outlines typical performance for removing various types of coatings. Coating time will vary depending on coating thickness and surface temperature.
| Coating Type | Strip Time |
| --- | --- |
| Acrylic coating (12mils) | 20 - 30 minutes |
| Acrylic (12 mils) over elastomeric (8 mils) | 3 hours |
| Moisture-cured epoxy | 10 - 20 minutes |
| 2 Part waterborne epoxy | 45-60 minutes |
| Oil & water stains, transparent or pigmented | 20 - 30 minutes |
| Oil based enamel | 20 - 30 minutes |
| Polyurethane | 45 - 60 minutes |
Get in Touch With Us Today
Want to learn more about the Seal 'n Lock team or our line of products and services? Get in touch with us today. We'd love to learn more about your business and see how we can help provide materials, training or support.